2021
The Tabernacle – Kingswood
By
Synopsis
Bricks was appointed to work on behalf of the Whitfield Tabernacle Trust, South Gloucestershire Council and WECA to help develop the design and operational concept for a new creative community hub in the revitalised Grade I Tabernacle building in Kingswood, Bristol.
The building's redevelopment will play a key role in the revitalisation of Kingswood's high street, and will evolve from the site's historic Methodist use as a teaching and meeting space for local people. In line with the Trust's vision, it will be a non-denominational focal point for arts, education and heritage in Kingswood.
Please note that although this project has not been secured and funded via Bristol City Council's Public Art Policy we are featuring it as an exception as a strong case study for securing cultural infrastructure for a local Bristol community.
Description
The Tabernacle was one of the earliest Methodist buildings in the world, built in 1748 as a meeting house and school room for the congregation of preachers George Whitfield and John Cennick. Whitfield commissioned it to provide a warm and safe place for the people of Kingswood to get together to study, sing, make music, and to be fed and cared for. It is widely regarded to be the birthplace of Methodism.
The Tabernacle eventually became too small for the growing congregation and in 1851, a new bigger church was built next door called the Masters Church. The church served the Kingswood community for more than one hundred years until attendances fell. It closed its door in 1983 following an arson attack.
The Tabernacle, the Masters Church, the Chapel House and the surrounding graveyard fell quickly into disrepair. Although attempts were made to restore it, all were unsuccessful and The Tabernacle became a local ruin, until recently when funding was obtained, and work started.
The Tabernacle is listed as a Grade 1 building which means that it is very important that it is retained for its architectural interest and for the part it played in the founding of Methodism. However, the Tabernacle's redevelopment offers an opportunity to reinvent itself as a valued community venue and a creative neighbourhood space in the heart of Kingswood, Bristol.
The Whitfield Tabernacle Trust has been working hard for the last 5 years to adopt, fundraise and restore the building, and explore local needs and wants for the space.
Bricks were brought on board in early 2021 to review past public consultation work, vision how the building could work as a creative hub for Kingswood; alongside imagining a programme and governance structure.  Bricks were also asked to look at how the redevelopment should physically work and the end operation managed, Bricks undertook an extensive consultation at the end of 2022 to gain a snapshot of local people's hopes for the building – against the backdrop of the wider regeneration of Kingswood high street.
Bricks gathered feedback from numerous local community members, local creatives, local organisations and creative practitioners from around the region. The results showed strong demand for a broad range of activities, leading Bricks to suggest a flexible multi-use creative venue, which can iterate over time. Overwhelmingly, respondents wanted a welcoming community hub and creative venue where people can experience, make, learn, share and engage in a wide variety of uses including: arts, education, heritage and community activities.
Local people expressed a want for a place to both create and consume creative projects. In order to create a long-term, sustainable organisation that can effectively host this range of activity, Bricks recommended that there needs to be capacity for the building's internal spaces to be easily adapted and transformed depending on need. It was stressed that every square metre should be able to work as hard as possible. To meet the needs of as wide a range of the local community as possible, all areas and activities should also be accessible, both physically and financially, to ensure the building is fully inclusive to the local community.
With Bricks' work complete, the Trust is now taking the findings of this visioning and consultation exercise and drawing up their programming and development plans for the final stage of the building's redevelopment.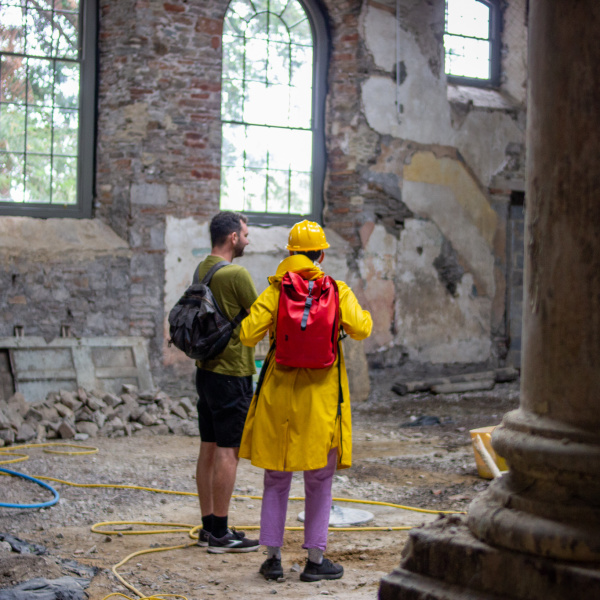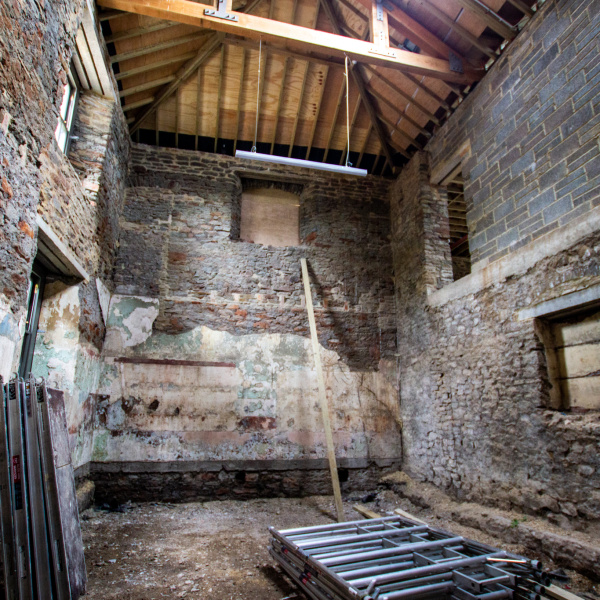 "I'd like it to put Kingswood on the map as a cultural and creative place, welcoming to new ideas, thoughts, and points of view."
Consultation feedback, Autumn 2022
"It'd be wonderful if it could bring people together in a space that's focusing on the exciting and talented future of the local residents"
Consultation feedback, Autumn 2022
Further Reading:
The Tabernacle is owned by the Whitfield Tabernacle Trust, a charitable trust set up in 2017 by local people with the aim of saving the Tabernacle to conserve its historical significance and improve it for the benefit of the local community. Working in collaboration with South Gloucestershire Council and the West of England Combined Authority, the Tabernacle is now a fundamental contributor to the greater regeneration of Kingswood.
Ferguson Mann Architects is an architectural practice with a national reputation for award-winning architecture, urban design, conservation and creative regeneration.  They aim to create and conserve special buildings and places that respond to the context and the client's objectives, always guided by the principles of sustainability.