2009 - 2010
Craftivism: Handmade Hero
Synopsis
Handmade Hero was produced as part of ''Craftivism' a contemporary art project held at Arnolfini in winter 2009 which examined the resurgent interest in craft as it relates to socially-engaged art practices. Through a collaborative process between artists Rhiannon Chaloner, Manuel Vason and participants hosted by CSF Wrestling: Alex Hagues, Ian Hummel, Mark Rowell and Dave Youell, the project brought together a small team of locally based pro-style wrestlers to participate in designing and constructing alternative masked or costumed alter-egos.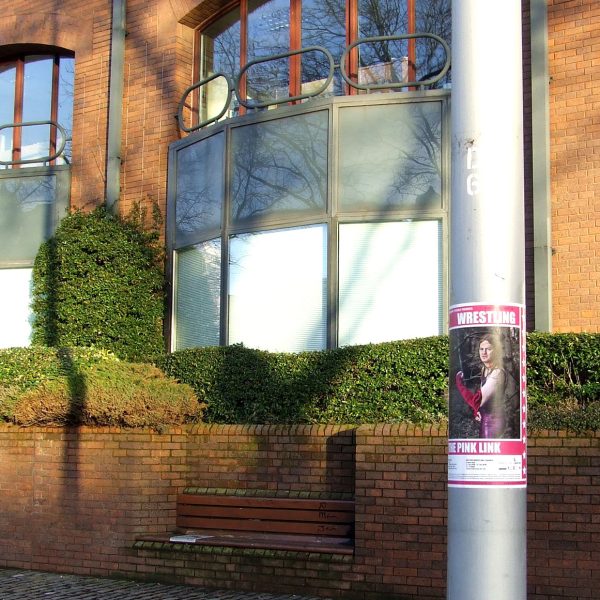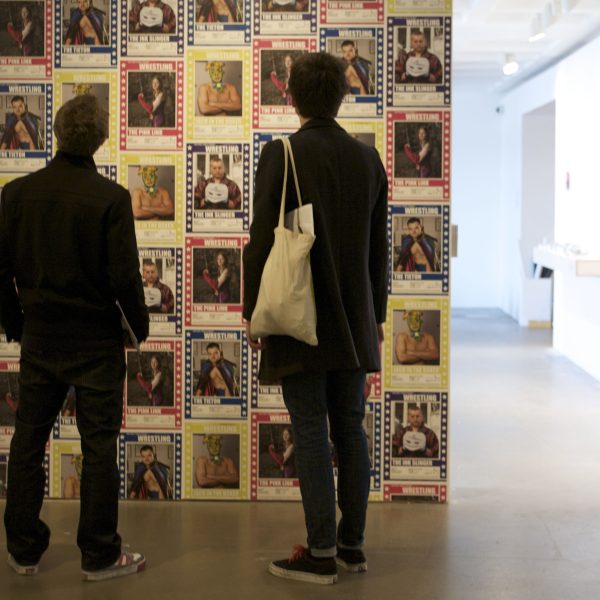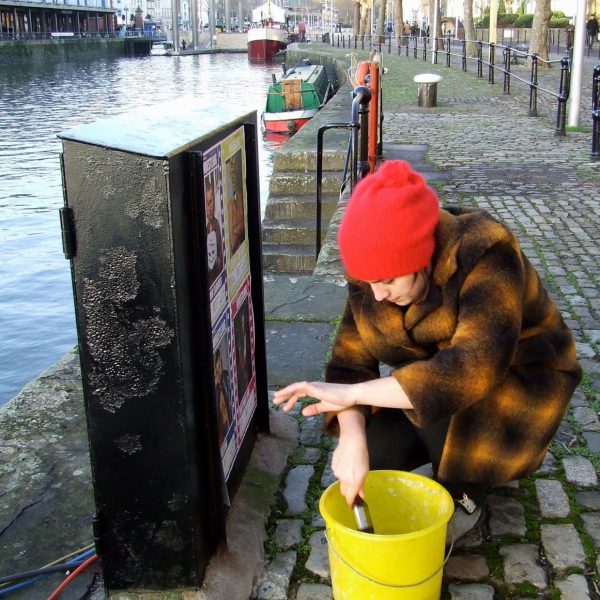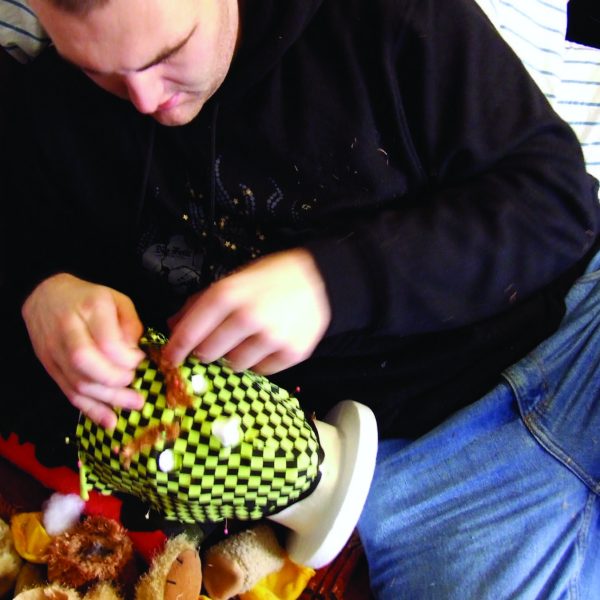 Description
After working with the artist to re-appropriate material from personally relevant clothing and objects, that integrate other areas of their lives, the participant's new identities were photographed by Manuel Vason. In addition to meeting with the wrestlers as a group, Rhiannon worked with each participant one-to-one and also worked on the items on her own. Manuel spent a day photographing the wrestlers with Rhiannon. The final results were displayed as bill posters that mapped the route between Arnolfini and Colston Hall, where wrestling took place between 1951 and 2003. 
Exhibition visitors were invited to follow the commissioned posters that marked the route between Arnolfini and Colston Hall (400 posters were produced, 100 of each of the four versions), and to visit British Wrestling Legends – an archive exhibition at Colston Hall which ran from 21 to 27 January 2010. In addition the Arnolfini Reading Room was used to present the Handmade Hero costumes 
The exhibition 'British Wrestling Legends' which accompanied Handmade Hero. Was an autobiographical archive exhibition of British Professional Wrestling memorabilia collected between the 1940's and the early 1990's, presented in the gallery of Colston Hall for one week, where the artist was in residence, with most items having been directly sourced from the home and grapple-shrine of wrestling devotee, Mad Eli. A wrestling reunion was held on 23 Jan. 
The exhibition was curated by artist Rhiannon Chaloner, with Eli Collins, Zoe Shearman and John Short. 
Relational 
Relational is an independent non-profit contemporary visual arts agency based in Bristol, UK. It facilitates relationships between artists, organisations and communities to produce projects that encourage critical engagement with international contemporary art. Relational's focus is on extending notions of context-led and participative working in the wider social realm. 
Arnolfini 
Arnolfini is one of Europe's leading independent, contemporary arts organizations, and is the flagship art centre for the South West of England with over 350,000 visitors annually. 2011 is the year of Arnolfini's 50th anniversary. Since its foundation in 1961, Arnolfini has built an international reputation for commissioning and presenting innovative, experimental work in the visual arts, always with a strong emphasis upon audience engagement. Many thousands of artists and performers have been involved with Arnolfini during this time, often gaining their first opportunity before going on to long-term success, and this wealth of creativity has been appreciated and enjoyed by consistently large audiences. Much of this ground breaking work would not have been made or shown in Bristol and the South West region without the Arnolfini. Previous major solo exhibitions at Arnolfini have included: Marcel Broodthaers, Bridget Riley, Richard Long and Liam Gillick, as well as more recently Cosima von Bonin in 2011.